Main Content Starts Here, tab to start navigating
Slide 1 of 9
Slide 2 of 9
Slide 3 of 9
Slide 4 of 9
Slide 5 of 9
Slide 6 of 9
Slide 7 of 9
Slide 8 of 9
Slide 9 of 9
Welcome to Ciao Bella Italian Kitchen!
Fresh, Italian cuisine, delicious cocktails and an amazing wine selection.

Call for Pickup
Book An Event
For all inquiries, please fill out the form below and we'll be in touch soon.
Contact Us
Send us a message and we'll get back to you as soon as possible. You can also reach us by phone at (815) 654-9900. Looking forward to hearing from you!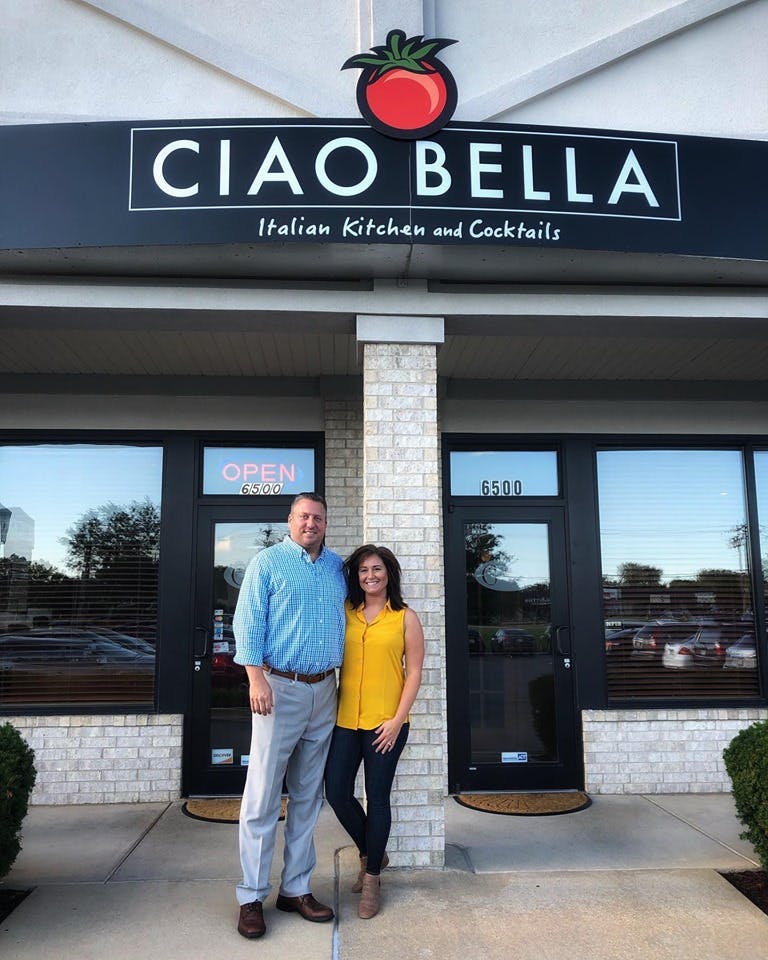 Hello! We are pleased to introduce ourselves as the new owners of Ciao Bella Italian Kitchen and Cocktails in Loves Park, Illinois. We are Scott and Brit Frank.
We have extensive experience in the restaurant industry, which has played a big role in both of our lives. Scott was previously the assistant general manager at Old Chicago in Rockford for 7 years, and Brit has held managing positions at Angelo's, Joey C' and at Lucha Cantina in Rockford. To put it simply, the restaurant industry has always been our passion.
We welcome you to Ciao Bella to enjoy fresh Italian food, delicious cocktails, and to check out our amazing wine selection. Our focus is steak and seafood as well as the great Italian fare that Ciao is known for. We want to continue the great tradition started by the Castrogiovanni family.
We are dedicated to our customers, and consider each and every one of you to be family. Thank you for supporting our dream. Please stop in, even if it's just to say hello. We look forward to meeting you!
Cin, cin!